Veterinary Insurance Australia (VIA) offers Veterinary practices and their employees high-quality tailored insurance cover which has been hand crafted for the Veterinary sector. All of our Insurance Policies are backed by secure, Australian based insurers who have excellent claims management philosophies and procedures that you can rely on.
Our highly experienced and qualified insurance advisers have more than 25 years of senior insurance experience and 10+ years' experience in providing insurance solutions to the Veterinary sector. During that time we have developed in-depth industry knowledge of your profession and as a result, we will provide you with modern insurance solutions for your commercial needs.
You can rely on VIA to deliver to you very competitive premiums, compelling insurance coverage that is provided to the Practice under one dedicated Insurance Policy. What is just as important to us is that we will commit to build a long-term partnership with you. A relationship that is built on advocacy, trust, reliability, knowledge and excellent value for money.
VIA will provide you with first class local service, advice and when needed, claims handling support. VIA delivers insurance products and services that benefit from our wide industry knowledge, invaluable experience and market leading intelligence.

Strength under the Insurance Advisernet banner
VIA is a Corporate Authorised Representative of Insurance Advisernet (IA) which was founded in 1996.
IA are a national organisation in both Australia and New Zealand and this allows VIA the benefit of maintaining their local presence whilst being able to be part of a national group for products and services needed by their customers in today's complex business world.
Association Insurance (Aust) Pty Ltd trading as Veterinary Insurance Australia is a Corporate Authorised Representative (No. 1275452) of Insurance Advisernet Australia Pty Ltd. AFSL No. 240549.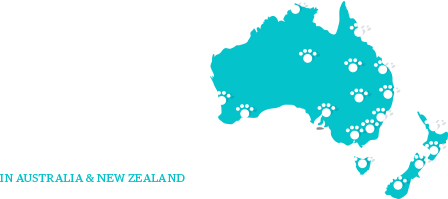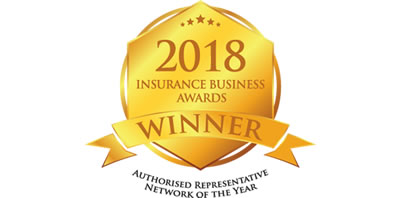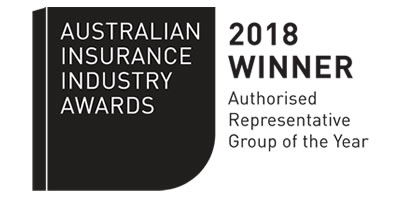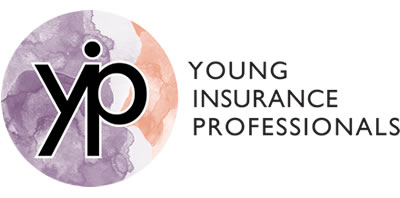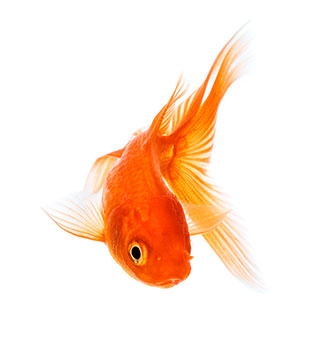 We are not a newcomer to your sector. We have 10+ years' experience in providing insurance solutions to the Veterinary sector. VIA is an insurance advisory firm that can save you time, money and worry. Just like an accountant or lawyer who provides you with professional advice, based on years of training and experience, a VIA team member who is a well-qualified insurance adviser can do the same with your insurance.
Veterinary Insurance and insurance generally can be incredibly complicated to fully understand, and as your adviser, VIA can help you understand the details of an insurance policy and also work out what level of cover you need so that you are effectively protected.
Using VIA as your adviser, often it costs less because we have the knowledge of the current insurance market and the ability to negotiate competitive premiums on your behalf. In addition, because the VIA team deals with a wide range of insurance companies, we can access policies that are not available to most consumers who only deal direct with an insurance company.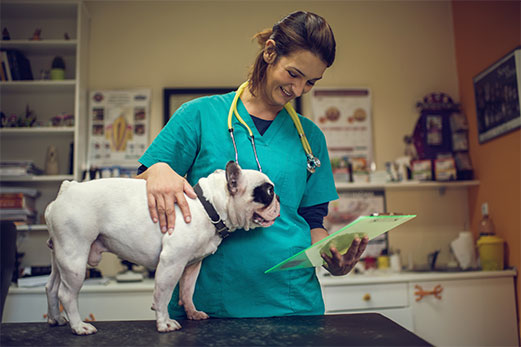 If it so happens that you do have to make a claim, as your adviser, VIA will advocate on your behalf, liaising with the insurance company to negotiate the best possible outcome for you and your business.
So, whether it's veterinary insurance, home, car or other business insurance, insurance advisers are a trusted source of advice to ensure you are adequately protected
As a Veterinarian, you know what it means to provide expert care and comfort to both animals that are in your care and their owners. VIA ensures that your Practice receives that same level of care when it comes to expert insurance protection.
VIA understands the key and clinical risks associated with your profession and we have designed the appropriate coverage needed for when a claim or sticky situation arises. Whether it's protection for an animal in your care or your business has been damaged by fire or storm, or even burgled, VIA can provide you with quality coverage and security when you need it most.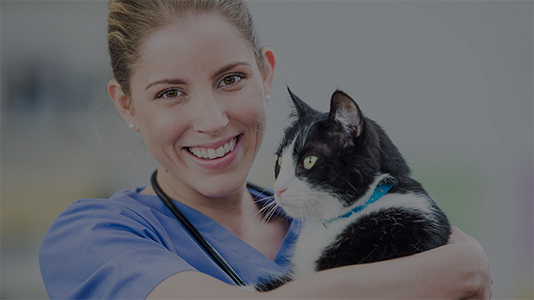 This is how VIA has made it so simple for you to receive a
Quotation for your Practice
We understand your risks and business objectives so we have tailored an insurance program to protect your Practice and livelihood.
We have done all the hard work with our insurance partners to hand craft an effective insurance package that will respond when you need it.
Using our extensive experience in managing insurance programs, we have created a one of a kind, Veterinary Online Insurance Portal. All you need to do is include your information and what you need covered and we will do the rest. It's our duty to anticipate your insurance & risk management needs.
We will constantly review your insurance program to ensure it meets your ongoing business needs.
We perform a thorough review to assess your current insurance program to identify any opportunities for improvement.
There are many reasons why more Veterinarians are protecting their business and livelihood with VIA. Most of all, they want to make sure they'll have comfort, security and financial support if the worst was to occur. That way, they can give their customers and their pets the best care possible without having to worry about the stress and potential financial burden of trying to understand their insurance policy or having to deal with an incident or claim.
With our market specific and comprehensive Veterinary Insurance Program you can be comfortable that we can provide very secure coverage for you, your Practice, your representatives and your clients.
INSURANCE PROGRAM & CHUBB
Veterinary Insurance Australia is extremely proud to have secured Chubb as our lead insurance underwriting partner. Chubb is one of the world's largest publicly traded property and casualty insurer. With operations in 54 countries, Chubb provides commercial and personal property and casualty insurance, personal accident and supplemental health insurance, reinsurance and life insurance to a diverse group of clients.
As an underwriting company, Chubb assess, assume and manage risk with insight and discipline. They service and pay their client's claims fairly and promptly. The company is also defined by its extensive product and service offerings, broad distribution capabilities, exceptional financial strength and local operations.
In Australia, Chubb serves multinational corporations, mid-size and small businesses with property and casualty insurance; affluent and high net worth individuals with substantial assets to protect; and individuals purchasing travel and personal accident insurance.
As VIA's exclusive Veterinary Insurer, Chubb will manage all underwriting requirements locally and, importantly, all veterinary claims will be handled in Australia by Chubb's award-winning claims team.
Chubb's highly qualified claims professionals have deep knowledge and expertise in all markets in which they operate.
Chubb's claims service promise includes:
Timely assignment and investigation
Retention of skilled loss adjusters and experts
Timely notification of coverage assessment
Fair and efficient resolution of claims
Don't just take it from us – Chubb's exceptional claims service proposition has been acknowledged externally as one of the best in the general insurance market for the last three years; https://www.chubb.com/au-en/claims/

Business Package
Chubb Business Pack Insurance leverages Chubb's underwriting expertise and world-renowned claims and customer service to provide an unparalleled package solution for veterinary businesses.
With the following 8 coverage sections to choose from, you can tailor the policy to suit your insurance requirements:
Property Damage
Business Interruption Insurance
Theft
Money
Glass
General Property
Electronic Equipment Protection
Machinery Breakdown

Machinery Breakdown
This coverage provides effective insurance cover for plant, machinery and mechanical equipment at your Practice, at rest or during maintenance operations. It covers unforeseen and sudden physical loss of or damage to the insured items, which may require their repair or replacement.

Public and Products Liability Insurance
Our policy provides cover for the legal liability to pay compensation for Personal Injury, Property Damage or Advertising Injury caused by products sold or supplied through your Practice.

Management Liability Insurance
Our Management Liability Insurance Policy features coverage designed to address the risks confronting veterinary practices and their management teams. Coverage sections include Directors and Officers' Liability, Corporate Legal Liability and Employment Practices Liability.

Professional Indemnity
No matter how experienced you are or how long your practice has been around, errors can still occur during daily operations. Our Professional Indemnity Insurance covers professionals like you against a wide range of scenarios – from errors and omissions to defamation and intellectual property infringement.
Coverage is issued by Chubb Insurance Australia Limited, ABN 23 001 642 020, AFS Licence No. 239687. This material contains general information only and may not suit your particular circumstances. The precise coverage afforded is subject to the statements and information in the relevant Product Disclosure Statement (PDS) and the terms and conditions of the Insurance Policy when issued. You should obtain and consider the relevant PDS or Policy wording before deciding to acquire any insurance product. A copy of the PDS or policy wording is available by contacting our office.
You are advised that in effecting this contract of insurance, Insurance Advisernet Pty Ltd (IA) is acting under a binder authority given to it by Chubb Insurance Australia Limited (Chubb) and consequently IA is effecting the contract as an agent of Chubb and not as your agent. Should you require further confirmation of this please call us on 1800 383 467.
Important Product Information
WE CAN ALSO ASSIST YOU WITH THE FOLLOWING:

Cyber Liability
This is a policy designed to protect commercial businesses of all kinds against a wide range of first-party and third-party liability cyber exposures that arise when their customer information is breached or stolen.

Corporate Travel
For a variety of reasons, the coverage that a standard leisure travel insurance policy represents does not, in most cases, suit the business and/or corporate traveller. Key differences of our policy include coverage extending to the whole business, not just an individual. Cover extends to all employees, directors and officers, including accompanying spouse & dependent children.

Volunteers/Personal Accident
Provides financial compensations and cover for defined out-of-pocket expenses if an accident results in the injury or death of a volunteer. Cover is provided if the accident occurred while the volunteer was performing authorised voluntary work on your behalf, or while they were travelling to or from work.

Workers Compensation
Is a compulsory insurance that all employers must take out for their workers. The definition of a worker varies slightly in each State and/or Territory. However, generally workers include; anyone receiving a wage or commission from your business, including casual employees, temporary employees and in some cases even contractors.

Event Cancellation Insurance
This policy covers the loss of total expenditure or gross revenue (including profit) that results from the cancellation or abandonment of an event such as a conference due to circumstances outside of your control.

Motor Vehicle
VIA provides cover for private and business use of your motor vehicle in the ordinary course of your business activities. Our coverage extends to include both your vehicle and any third-party damage your vehicle may cause.
General Advice Warning: The information provided is to be regarded as general advice. Whilst we may have collected risk information, your personal objectives, needs or financial situations were not taken into account when preparing this information. We recommend that you consider the suitability of this general advice, in respect of your objectives, financial situation and needs before acting on it. You should obtain and consider the relevant product disclosure statement before making any decision to purchase this financial product.
Making a claim can be a daunting task, especially as it typically occurs at an already difficult time. With this in mind we see it as one of the most important times in our relationship with you. We'll do everything we can to make the process as smooth and easy as possible. This includes:
Understanding the situation you are dealing with quickly.
Providing you with our professional advice and support when lodging the claim.
Arranging for an Insurance Assessor to be appointed (if necessary).
When required, organising qualified tradespersons to assist you locally.
Guiding you carefully through the claim process and explaining what to expect.
Advocating on your behalf to the Insurer.
Providing ongoing advice to ensure a fair and reasonable settlement occurs.

Contact us so we can discuss what's happened and carefully review what has occurred against your insurance cover.

If necessary, we'll send you the relevant information and outline any other documentation your Insurer is likely to require.

We will assist and guide you on how to complete your claim form.

Email your completed information back to us so we can check everything and then forward it to the Insurer on your behalf.
CONTACT US/GENERAL ENQUIRY